When it comes to professional poker, there aren't many players with a reputation as fearsome as that of Phil Galfond. If you're a keen follower of professional poker, you would no doubt have heard about him before. But, who really is Phil Galfond, and what has he achieved in poker? Read on to find out.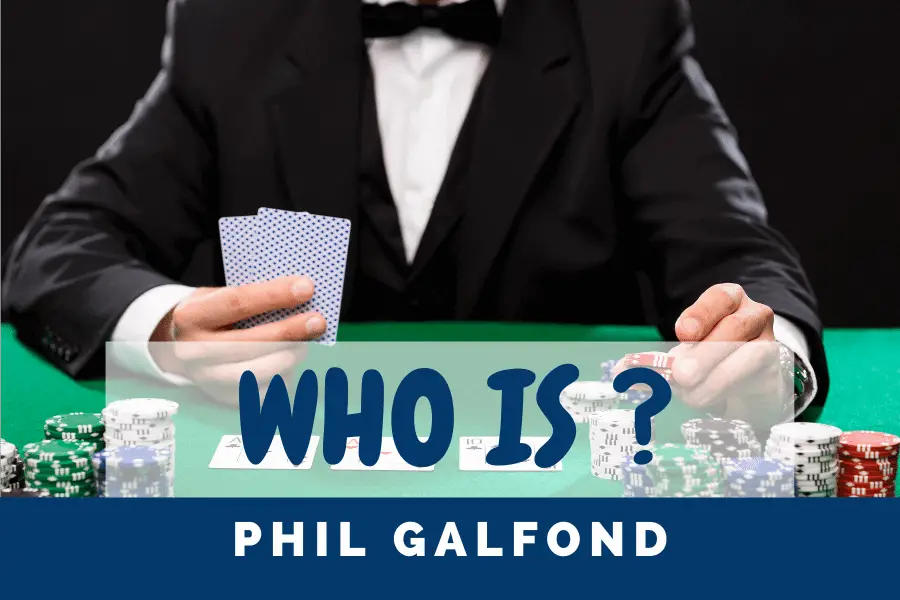 Phil Galfond is an American professional poker player who is a winner of 3 WSOP bracelets. Widely regarded as an online shark, Phil is famous for his successes in online games and live tournaments. Since making his WSOP debut, Phil has achieved 8 final table appearances and 24 money finishes. He has also attained 2 money finishes at the World Poker Tour.
Before getting into his successes in poker, let's take a closer look at his background and how he started playing poker.
Background
Phil Galfond was born in Rockville, Maryland, on January 16th, 1985. He grew up in Gaithersburg and obtained his high school education at Thomas Sprigg Wootton High School. He would go on to study for a college degree at the University of Wisconsin–Madison.
While studying in college, Phil began to play poker and was lucky enough to find success quite early.
While his college mates spent most of their time studying, attending classes, and social events, Phil claimed he spent his time sleeping, studying poker books, and playing online poker.
He also ventured into live tournaments and made his first appearance in WSOP in his junior year.  With a lifestyle like that and a winrate of $500 per hour, it is no surprise that Phil dropped out of college in his senior year.
Dropping out of college was not news his parents were thrilled to hear, but with evidence of his early success there for all to see, Phil got his parent's blessing in a move that would turn out to be one of the best decisions he ever made.
How Much is Phil Galfond Worth
Phil is a successful player who has earned an enviable amount of money in his career so far. Although there is no accurate information about his net worth, Phil is estimated to be worth over $10m. Let's see a breakdown of his earnings in online and live cash games.
Online Poker
Phil has garnered much of his wealth from online poker. He's known for participating in high stake games and has been hugely successful so far. Phil started his online poker adventure at Full Tilt Poker. His screen name was OMGClayAiken, and he was a Sit&Go player.
At Full Tilt, Phil amassed an astonishing $6.6 million playing high stake games.
He predominantly played PLO, and you can find 645,553 tracked hands from him at HighstakesDB. His most giant tracked pot on HighstakesDB is a $541K hand he captured while playing against Lars Luzak and Phil Ivey.
He has also played online poker at Pokerstars. On Pokerstars, he has earned around $1.45 million in high stake games. Phil has also been successful in online tournaments as well. In 2016, he earned $183,317 and finished second place in a WCOOP event.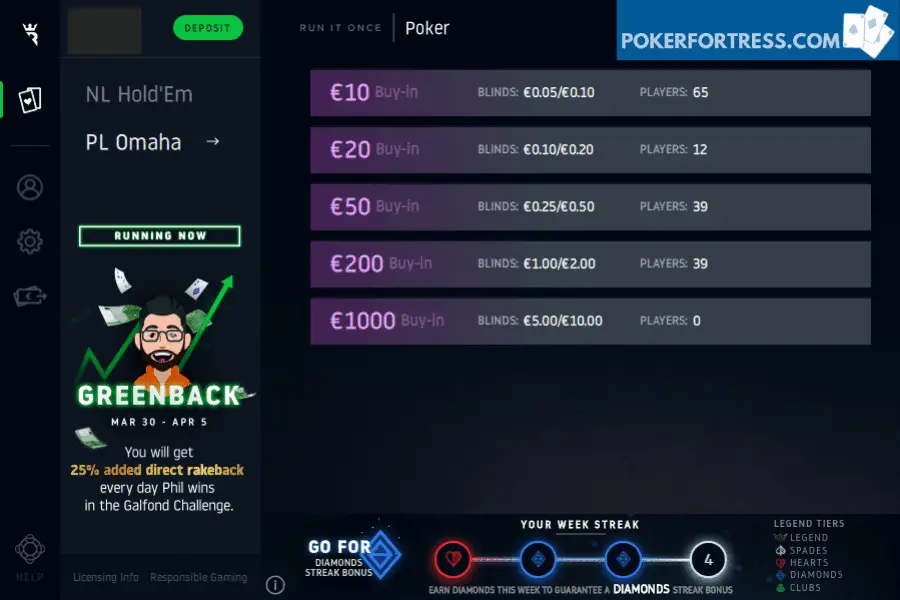 Cash Games
Phil has amassed over $2.9m in live tournament winnings. He has also appeared in several episodes of  High States Poker. He played against established players like Antonio Esfandiari, Doyle Brunson, and Daniel Negreanu.
WSOP
Phil's WSOP poker Bracelets so far
| | | |
| --- | --- | --- |
| Year | Event | Winnings |
| 2008 | $5,000 Pot-Limit Omaha Rebuy | $817,781 |
| 2015 | $10,000 LowBall Draw | $224,383 |
| 2018 | $10,000 Pot-Limit Omaha | $567,788 |
As earlier stated, Phil Galfond has 24 money finishes at the World Series of Poker. His most successful years in the tournament were between 2016 and 2018, having amassed about $2,780,823 in winnings.
He captured his first of 3 bracelets in 2008 when he overcame a player field of 142  in a $5,000 Pot-Limit Omaha Rebuy event.
The prize pool was significantly bigger than the field size suggests due to the rebuys. The prize pool moved up to $3,085,930 after a whopping 483 rebuys. Phil would go on to receive $817,781 for his victory. That amount still remains the most significant prize money he has ever received in a single live tournament.
In 2015, he claimed another WSOP bracelet after winning a $10,000 Lowball Draw Event, earning $224,383 in prize money. In 2018, he did it again for the third time in his career. This time, he played a $10,000 Pot-Limit Omaha and cashed out an impressive $567,788. Here's the highlight of the hands he played at the main event.
Sponsorship
For a guy who has found success in the game of poker, one would expect that a huge poker brand is sponsoring Phil. However, that doesn't appear to be the case. In fact, Phil once turned down a sponsorship deal from FullTiltPoker.
He claimed that the offer was not so profitable, considering that he was already hitting high stakes at the time.
Phil Galfond's Poker Site
Over the years, Phil Galfond has tried out his hands at poker-related ventures. He created a poker training website called Run it Once Training in 2012. Joining forces with highly rated pros like Hac Dang, Di Dang, and Ben Sulsky, Run it Once Training provides Basic, Essential, and Elite training packages to aspiring poker players.
After becoming dissatisfied with the services provided by most online poker sites, Phil decided to start up his own online poker website. In 2016, he was licensed to stream and play on Run It Once Poker. Although he's already seen tremendous growth, Phil spoke of how hard it was to get professional players who were already playing someplace else to come over to his website.
Poker and Phil Galfond's wife
Phil Galfond got engaged to actress Farah LeeAllen Fath in 2014. A year later, the lovebirds tied the nuptial knot in a ceremony attended by friends and family. In 2018, the couple welcomed their first child. As you would expect, Fath's interest in poker grew after she started dating Phil in 2013.
She has admitted to playing Spin & Go's on the popular online poker site, Pokerstars.com. She also plays Sit-N-Go's. Although her interest in poker is described as recreational, it hasn't stopped her from emulating her husband's success in the game. She won a $240 buy-in tournament at Aria Poker on 2016.
How does she feel watching her husband play high stake games online? Fath says she gets nervous a lot when her husband is at it. To deal with the tension, she tries to distract herself by looking for something interesting to do. When he does lose, Fath says it's hard to know what to say to comfort him.
While Fath doesn't like to watch her husband, she's 100% in support of his poker career and is a talented recreational poker player herself.
What is Phil Galfond up to in 2023?
As a guy who has dedicated his time to playing poker, Phil is looking to improve his numbers and expand the number of pros playing online poker on his website. Although, a three-time poker bracelet winner, Phil is yet to earn a seven-figure payday in a single tournament. After earning 6 figures four times, a 7 figure win will surely be amongst his next targets.
Also, Phil is currently involved in heads up high stake matches versus various challengers in a competition that's tagged the #Galfondchallenge on social media. He's expected to face a series of challenges in 2023. You can follow the challenge via https://www.twitch.tv/RunItOncePoker
Phil's Career in a Nutshell
Phil Galfond is an accomplished poker player and poker coach who has amassed a sizeable fortune playing poker. Starting out with just a $50 deposit in his first online poker account, Phil is a true testament of how good anyone can become if they put in maximum hard work.
Of course, you don't have to drop out of college to become as successful as Phil Galfond, but Phil's story has taught us all that anybody can make huge profits from poker if they try hard enough.