Apart from winning profits with your poker skills and rakeback, another way to earn money as a poker player is through sponsorship. Big time sponsors like Pokerstars and PartyPoker have a number of stars signed to their brand and you can be one of them too.
If you're dreaming about achieving such heights, you'll find some great information on how to put your name on the map and start earning that sponsorship money just like Daniel Negreanu.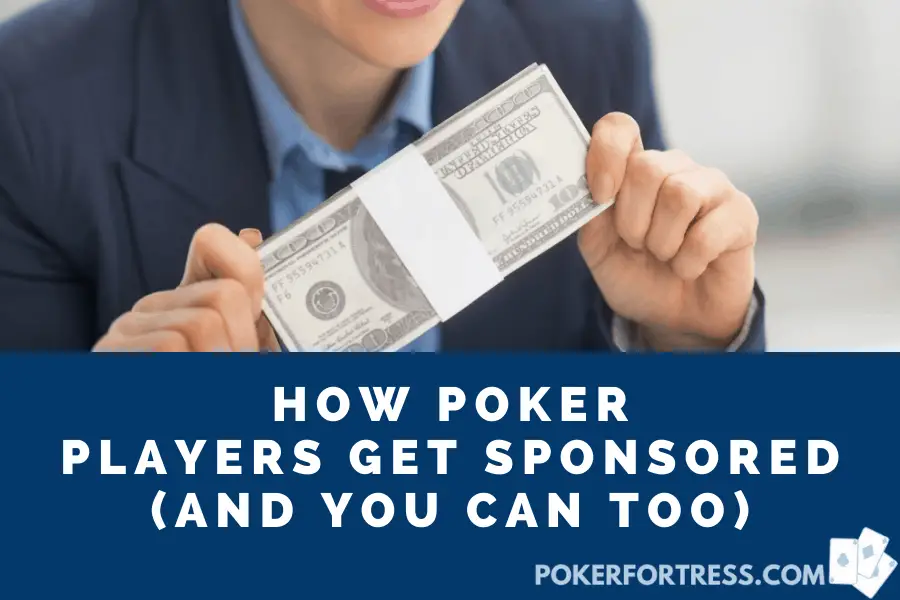 How poker players get sponsored? The best way to get sponsored as a poker player is to maintain a good winning record and amass good followership over a number of months or years on social media. Your success will attract big sponsors who will be keen to get you signed to a contract so you can promote their brand on the big stage. If you can maintain a good winning streak in major tournaments and garner decent followership on social media, getting a sponsorship deal should be a piece of cake.
With the days of the poker boom long gone, there aren't as many sponsored poker players as there used to be. These days, poker brands are more careful and strategic about how they splash their cash in sponsorship money. If you must earn a sponsorship deal, there are a few steps you absolutely need to take.
How to Attract Sponsors
During the poker boom of the early 2000s, many top poker players easily got sponsorship from top brands in the industry. As poker's popularity increased, so did the number of players and revenue. With more money to spend, online poker platforms like PokerStars were able to sign many players to sponsorship contracts. At the peak of it all, some players were able to rake in 7 figures a year from sponsorship alone.
These days, a lot has changed. There aren't as many sponsored poker players as there used to be and sponsorship deals are no longer easy to come by. This is not to say that players no longer get sponsored.
The only difference is that you may have to work twice as hard to get a deal in the game's current dynamics.
Before now, all you had to do to earn a sponsorship deal was to make the final table of World Series of Poker's Main Event. With that accolade, brands like PartyPoker and Pokerstars would be willing to splash the cash to ensure you're wearing their merchandise when the main event aires on ESPN. This was how players like Joe Hachem and Greg Raymar got Pokerstars to sponsor them.
In the present day, things are not quite as simple as they used to be. Going deep in the World Series of Poker Main Event is not enough to convince sponsors to throw their money at you. Whether you're a live tournament player or a pro athlete, you'll need a consistent run of success and huge followership on social media to attract the attention of big guns like Pokerstars or PartyPoker.
To give you a better idea of what's expected of you, here's a clear path to take when gunning for a sponsorship deal.
Achieve Success: Remember how they say success has a lot of friends? Some of the friends you can expect to make by becoming a successful poker player are sponsors. These sponsors come in the form of poker sites who either want you to play on their site as a side attraction to other players or they simply want you to wear their merchandise during a televised tournament.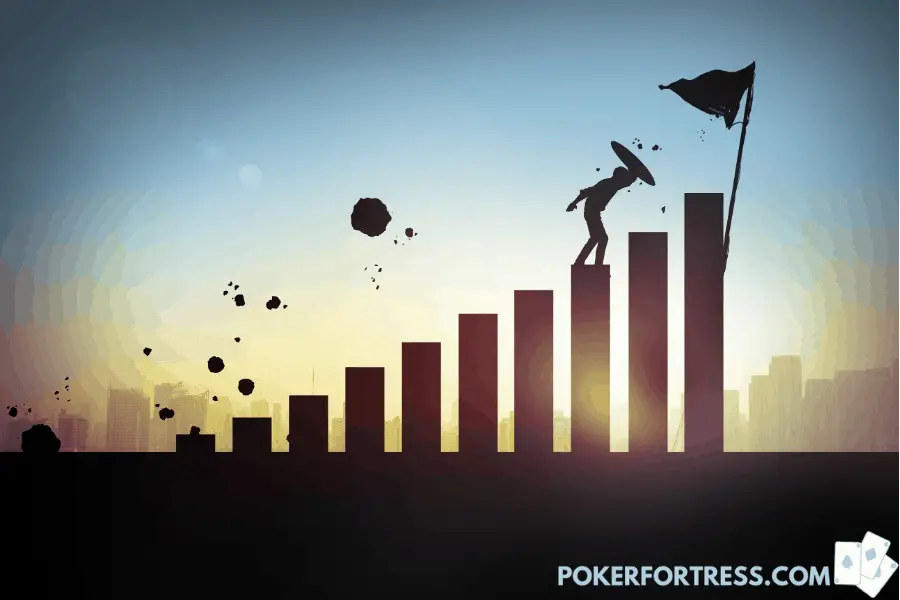 To attract these sponsors, you need to achieve long-term success. I don't have to mention how difficult this can be. Becoming a successful poker player will require you to practice until you become better and better, and then you still need to practice some more. You may want to hire a coach to help improve your game as you continue to grow as a player. When you're finally good enough, you have to find the consistency to stay on top of your game for a few years.
Amass Huge Social Media Followership: In addition to your success on the poker table, you also need huge followership on sites like Twitch.tv. Twitch TV is an online streaming platform that allows people to stream gaming content and amass followership. These games can be streamed live or players could upload pre-recorded content. Owning an account on Twitch is an absolute necessity if you're a poker player hoping to get the attention of sponsors. 
When you do get an account on Twitch TV, your next move it to amass as many followers as possible. To do this, you need to stream content as often as possible. You can post tips, tricks, and even poker-related tutorials for beginner players. You also need to build a reputation as a successful player. Poker sites are always looking out for poker players who have managed to build huge followership.
This is how players like Kelvin Martin, Parker Talbot, Jaime Staples, and Jeff Gross earned their sponsorship deals.
There was also a case in 2019 when Matt Staples got PartyPoker's sponsorship. It started by doing a site bet that tested both Staples brothers for a 1-year commitment and the poker world was paying attention. In the end, Matt got a sponsorship deal at PartyPoker. You can see him streaming often on TwitchTV.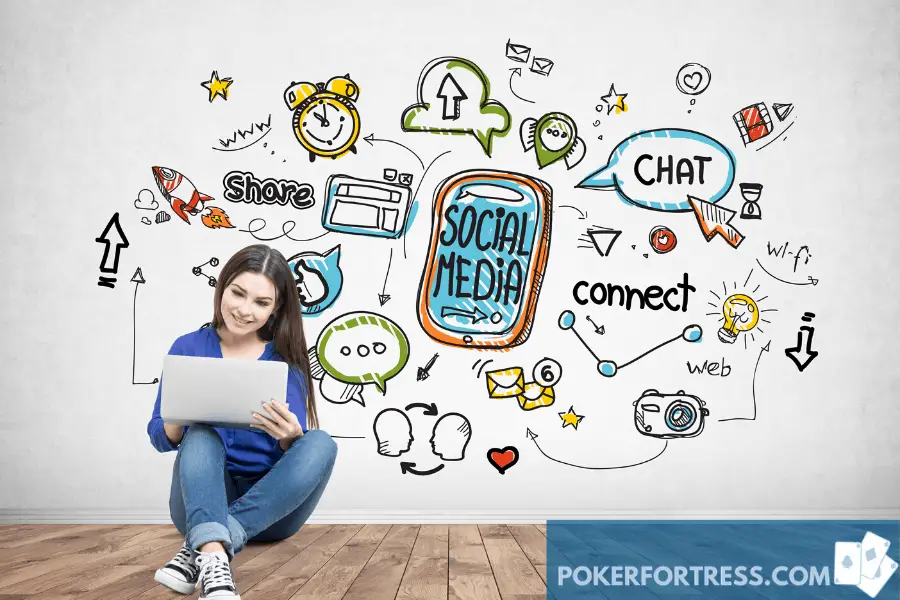 As you may notice, this is not going to be an easy ride. You need to first become a winning player if you ever hope to catch the eye of sponsors. If you're a beginner poker player, you have your work cut out for you. For some players, it may take a few years to build a reputation as a winning player. It requires hard work and dedication. The same goes for building a huge followership on Twitch TV.
Followers are not simply going to appear like magic. It takes time and the patience to keep streaming content even when it doesn't seem like anyone is paying attention to you. Even when you do get the followership, you may need to wait your turn to finally get the recognition you deserve.
The good news, however, is that your hard work and patience will eventually pay off.
The Dynamics of Sponsorship Deals
Sponsors aren't simply throwing their money around for nothing. Sponsored pros play a huge role in the marketing strategies of various Poker sites. For a site like PartyPoker, sponsored pros are used to attract players who want to experience how it feels to play against pro players. On many poker sites, the pros have their usernames written in red or have other easily recognizable distinct icons next to their names.
Other players on the site have their usernames written in black, for example. These pros take part in games and tournaments on the site. They also play low limit games to give other players the chance to play against them.
As a poker player, there are basically 4 primary ways you can get signed by sponsors. The first way has been explained above; become a successful player, garner decent followership, and get signed by poker sites like Pokerstars.
As a pro player signed by a poker site, you're expected to play exclusively on that site and against players of different levels.
These sites sign you and market your presence on their site to their audience hoping that the lure of playing against an established pro will attract many players to play poker on their platform. This way, you'll be able to make some money on the side and build your brand playing against regular players.
On your part, you're expected to play against different players while also engaging them from time to time in the chatbox. This means even players who aren't playing can join the room to ask various questions including life as a professional poker player. You also get to wear their merchandise during poker tournaments as well as appear in commercials.
The second way you can get sponsorship is by winning a satellite tournament.
For example, if you managed to win a Full Tilt Poker's World Series of Poker Satellite tournament, you're guaranteed to have both buying and entry fees fully converted by Full Tilt Poker. Other expenses you wouldn't have to worry about may include airfare and hotel bills.
When you do get to the tournament, you could also enjoy other perks like free gadgets, merchandise, and a meal with other professional poker players. Although this kind of sponsorship is on a smaller scale, it still helps to give you some recognition never mind the freebies.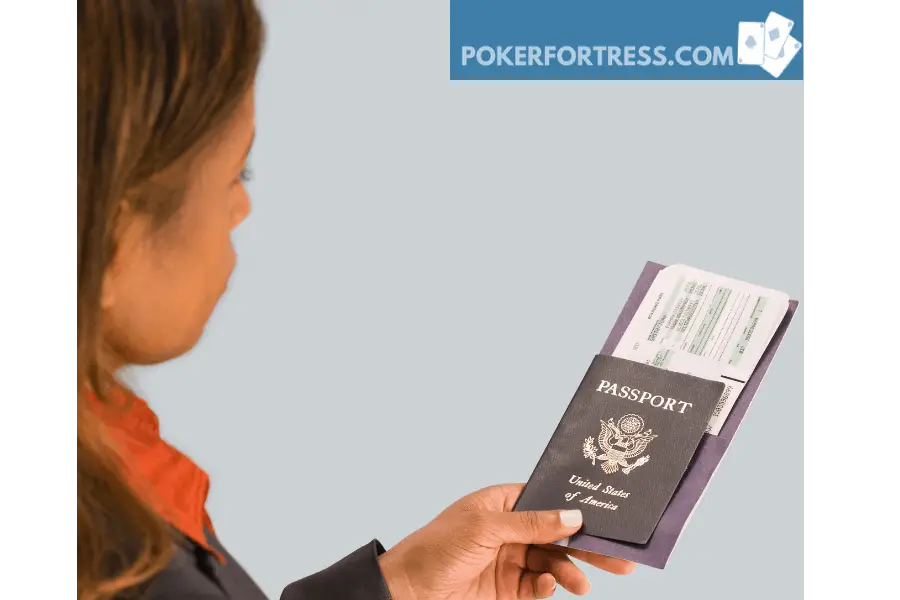 On a few occasions, pro poker players have been known to land lucrative deals with non-poker brands. For example, Phil Hellmuth once appeared in a Carl's Jr. commercial. He also enjoyed a few other non-poker commercials in 2008.
While it is possible for players to score big sponsorship deals with other brands, it is a feat that only the most popular players can dare to dream of. If you do work hard and garner huge followership, it might just happen.
The last major way to get sponsorship as a poker player is by becoming famous in another industry.
Big-time athletes like Cristiano Ronaldo, Neymar, and Rafael Nadal have all earned huge sponsorship deals from poker brands because they are exceptional athletes who have garnered huge followership from around the world.
Another name worthy of note is actor and stand up comedian, Kevin Hart. Without a doubt, players who come into the game with success from another industry are more likely to earn bigger sponsorship deals because of their overwhelming reputation.
Black Friday
If you're wondering how the poker boom money stopped flowing the answer is Black Friday. When the poker boom happened, there was so much money flowing that poker sites had more than enough to spend on marketing and advertising. At the peak of their powers, major sites like Pokerstars were able to pay 7 figures a year to some of their biggest stars. Even small sites like DoylesRoom were able to sign a couple of pros to huge sponsorship deals.
All that cash flow and razzmatazz took a major hit when  American poker players woke up on 13th October 2006 to realize that the Unlawful Internet Gambling Enforcement Act of 2006 (UIEGA) had been established. The act meant that banks in the US were not allowed to process payment for poker sites.
This made it difficult for poker sites to process payments from their American customer base. While smaller sites like Partypoker immediately withdrew from the American market, Full Tilt Poker and Pokerstars continued to operate in America.
On the 15th of April 2011, an indictment was issued by the United States Department of Justice against Full Tilt Poker, Pokerstars, and Absolute Poker. It was discovered that these three poker sites circumvented the UIEGA by laundering profits through payment processors and small banks. Following the indictment, the FBI seized their domains.
With the three biggest online poker sites closed down, the massive revenue that came with the poker boom was gone. With over 3 million online poker players in America not being able to play online poker, the once-lucrative gaming platform was hit by a crippling blow.
Aftermath of Black Friday
With the biggest poker sites no longer able to operate on the US market, there was less money coming into the game.
Full Tilt Poker was unable to weather the storm and had to be sold to PokerStars. Not to mention it took a while players got their money back from Full Tilt.
Although poker is as popular as ever, the game still isn't able to match the revenues of the early 2000s. This means many sponsors had to drop players on their roster and adopt stricter policies on player sponsorship. In 2014, Pokerstars dropped Marcel Luske, Jose Barbero, Humberto Brenes, Angel Guillen and a host of other top-earning pro players.
Even now, poker players who earn sponsorship deals don't get paid as much as they used to. There are more short-term contracts today than there ever was. While this is a sad scenario, there are many who are of the opinion that too much money was being thrown around during the early 2000s. Whichever way you look at it, the fact remains that poker sponsorship hasn't been the same since Black Friday.
Why do Players Need Sponsors?
Many people have made a fortune playing poker. There's a lot to earn from big tournaments like WSOP and if you're a winning player, the wealth can only continue to pile up. So, why is the money from sponsors so important?
What you won't hear from the sidelines very often is how much players have to spend to participate in live tournaments. Players have to spend money on buy-ins, travel fare, hotel bills, and other expenses. Ideally, it would be great if they could offset these bills with stipends or a reliable income.
As lucrative as poker is, making a living from the game is no piece of cake.  This is why sponsorship is crucial to pro players.
Players who have their tournament buy-ins and expenses covered by their sponsors usually have a free ride without hurting their bank accounts. According to 888poker ambassador, Talbot, poker sponsorship deals can be within the range of $40,000 to $300,000. With consistent winnings not guaranteed, a sponsorship deal is a perfect way to make a decent living as a professional poker player.
On the other hand, you may still be able to get by with what you earn from winnings if you don't play live tournaments. These days, many people prefer playing online poker wearing their pajamas and from the comfort of their home as opposed to spending a lot of money to compete in live tournaments.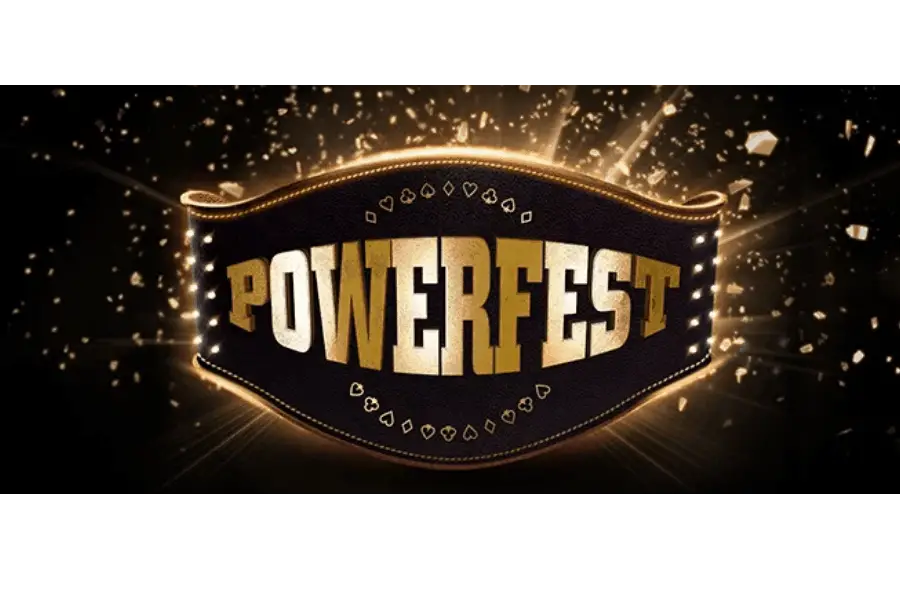 Also, there are several big online tournaments currently available in several online poker sites today. You can participate in the Spring Championship of Online Poker(SCOOP) at PokerStars, Super XL Series at 888, POWERFEST at Partypoker, and World Championship of Online Poker (WCOOP) at PokerStars. These tournaments offer amazing prizes and the chance to earn a decent payday.
Final Thoughts
Poker no longer offers the same amazing sponsorship opportunities as it once did. With Black Friday effectively ending the poker boom, the biggest online poker sites were dealt a damaging blow they have never been able to recover from. This tragedy ensured many poker sites restructured their marketing strategy and decide that sponsoring many poker players was not such a bright idea after all.
Nonetheless, there are still many players today who have strong sponsorship deals from the biggest names on the market. All you have to do is put in a lot of hard work to improve your game, become a winning player, and amass huge followership on social media.
Obviously, this is not an easy task, but these are steps you should be looking to take with or without a sponsorship deal in mind. Lastly, if you follow the steps I gave and still can't quite earn that big poker deal, don't be discouraged.
There are many rich poker players around the world today who did not need a sponsorship deal to earn their big payday. With the availability of online poker in most countries, you have the chance to play and win a lot of money as often as you please. Also, most online poker sites offer VIP programs that produce huge rewards for players who can reach the highest royalty levels. With extra rewards, you have a higher chance of being successful in poker. These VIP programs can easily double your winrate. If you are interested more about rakeback, then check out more in this article.