If you play a lot of micro stakes poker, you can grow your bankroll quickly. However, the problem is finding the right site and learning how to win more hands. If you're planning on playing solid poker at the micro stakes level, you'll do well to get some training. 
The best training sites for micro stakes are often paid for because they develop your skills in many different areas. These include MicroGrinder, Run It Once, Texas Hold 'em Questions, Bluff The Spot, and Red Chip Poker. Alternatively, 888poker and Partypoker offer free training resources.
Poker training sites for micro stakes players aim to help players improve their game by addressing fundamental issues and providing simple strategies for use at a low level. These are some of the best poker training sites to help get you started at the micro stakes.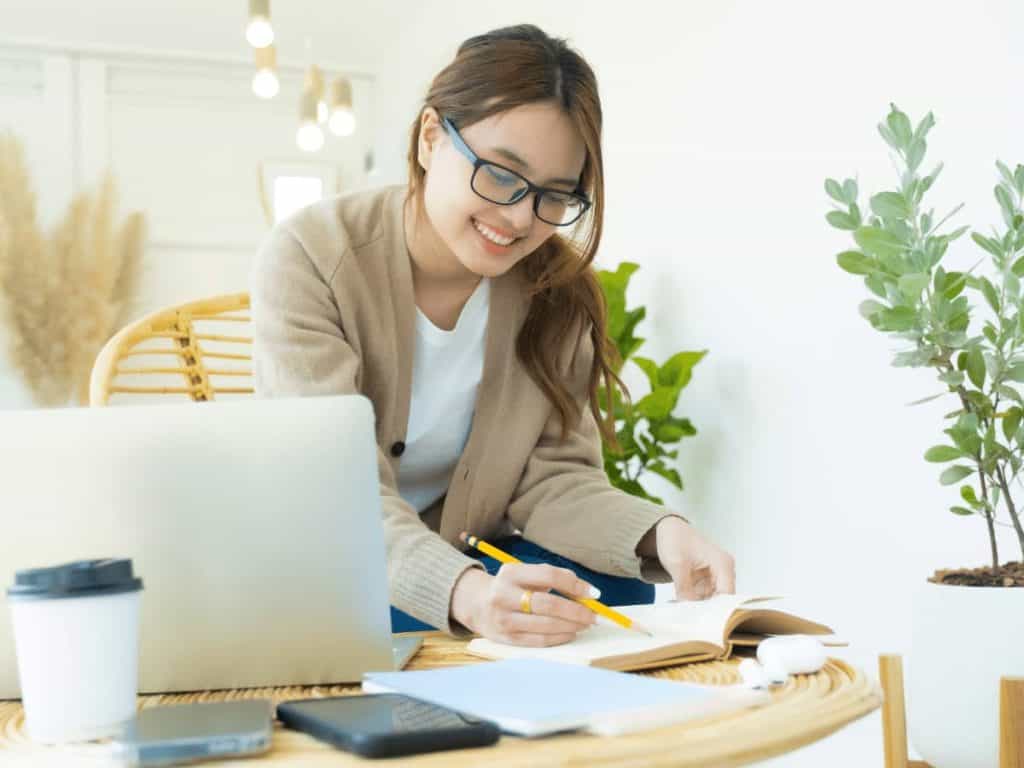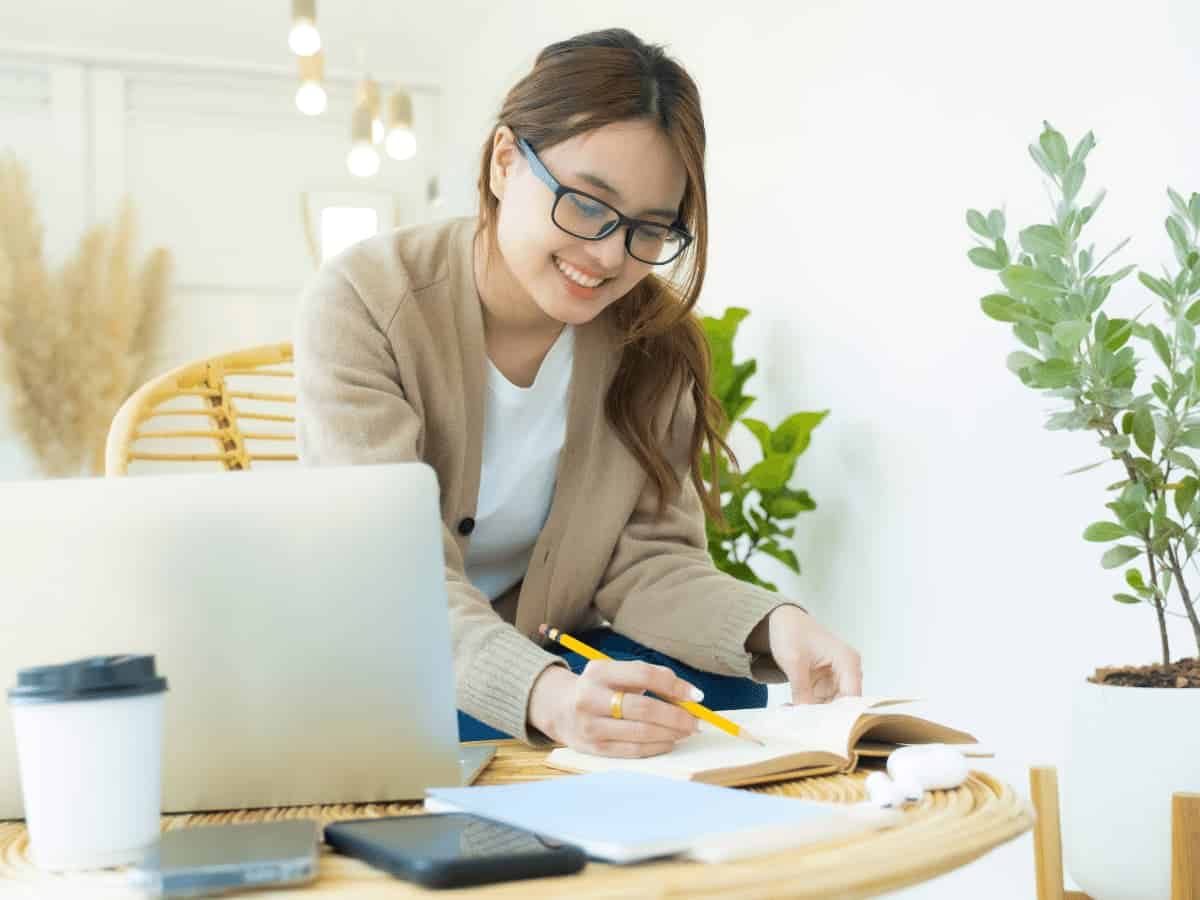 There is a well known secret that in order to become a professional poker player you need to track your results. If on top of that you can also track opponent mistakes, it is even better. On this link, you can see a review of the best poker HUDs that were tested by pro players.
1. MicroGrinder Poker School
MicroGrinder Poker School offers various courses for poker players of all levels. In this case, their Crush Micro Stakes Online Poker: The Complete Mastery Guide provides users with one of the most extensive courses available for micro stakes training. 
In this course, you'll discover simple strategies that will allow you to improve your skills and make you a profitable online poker player. For only $59, you'll learn how to crush micro stakes online poker games and beat the competition. But it gets better. If you think you absorb the knowledge fast, then you can opt-in for a monthly subscription of only $9 and get access to all of the courses in their library! I don't think you will find a better value for money for a microstakes grinder anywhere else.
The course aims to guide you in everything you need to know as an online micro stakes player and ultimately turn cents into tens and even hundreds of dollars. 
The Crush Micro Stakes Online Poker course includes:
24 hours of on-demand learning material, including lectures
Downloadable resources
Full lifetime access
Hours of live play with in-depth reviews of your hand history
Alton Hardin is the creator of MicroGrinder Poker School and has written multiple poker publications and courses. Alton has been playing poker live and online for over a decade and now focuses on micro stakes poker. He is well known throughout the industry – he's even been on the radio show House of Cards.
Hardon's course aims to maximize profits through an aggressive approach to strategy and tactics. You'll learn the fundamental basics and concepts necessary for micro stakes poker – including poker math, bluffing your opponents, strategy, and tactics.
This course is excellent for a beginner who wants to get the most out of their game or someone who is struggling against online micro stakes no limit hold'em poker.
It comes as no surprise that a book for micro stakes players written by Alton Hardin is also at the top of my recommendations of best poker books for beginners. He teaches you fundamentals really well and in my opinion, his resources are an awesome introduction to start earning consistent 4 figures per month in poker.
2. Texas Hold'em Questions
Texas Hold 'em Questions offers users a Bluffing course that is great for beginners. It's especially geared to players who have lost money because they didn't know to bluff. 
While solid poker is beneficial for micro stakes, taking this bluffing course will positively influence your game, helping you improve. 
The six-module bluffing course looks at the most prominent bluffing types that are essential to the game of Texas Hold 'em:
Check-raise bluff
Turn re-raise bluff
Triple barrel bluff
Flop raise bluff
River check raise bluff
Multiway imposition bluff.
Each module is broken down into a simple and easy-to-understand format that guides you through the content and helps you learn the importance of each bluffing style, when to use it, who to use it against, and scenario examples. 
You'll be expected to take a quiz with 8-10 questions at the end of each module. This helps ensure you've successfully taken on board and thoroughly understand the module's content. You'll pass the quiz if you get a mark of 70% or above. 
A great touch is that the course head coach will review your answers and email you your own personal feedback along with your score. If you fail the quiz, you can take on constructive feedback, scan through your module's information again, and retake the quiz. 
This course costs a once-off fee of $74.99 and is simple and easy to complete. Its target audience is micro and low stake players, but it's also beneficial for anyone wanting to improve their bluffing game.  
3. Run It Once
Run It Once is a well-known poker training site operating since 2012. Phil Galfond, the creator of the course, is renowned in the PLO poker community for producing excellent results. This site is ranked among the best-paid poker training programs and is well-known for creating quality content through great instructors who know what they are doing. 
It offers a variety of poker resources, including pro videos, forums, live seminars, and courses. The site is dedicated to improving the skills of its users and helping them develop winning strategies.
Galfond has divided his training program into three primary levels: 
Creating account grants you access to the Basic membership. You can view and discuss questions on the community forums. A great way to learn some tips would be to look at these forums and their comments by other pro coaches and players.
For the micro stakes poker player, the Essential level is best. It'll give you access to the community forum, five new essential videos per week, and over 2000 Essential videos in the course library to improve your game, all for $24.99 per month. 
Through these instructional videos, users can watch professionals talk about different aspects of the game and demonstrate how professional players think about different situations on the table. These videos also offer advice for playing poker. The Essential level is focused on games with stakes under 500NL, making it perfect for micro stake players. 
4. Red Chip Poker
Red Chip Poker is a community for recreational and semi-professional poker players who want to improve their game. The site is filled with free articles, podcasts, and forums that cover various aspects of poker strategy. This includes the standard fundamentals and more advanced topics such as tournament strategies. 
A full membership which costs $50 a month, gives users a 7-day free trial to view 100s of free videos made by professional players. Additionally, they can access all the courses available. However, if you're just starting, it's recommended to look at each course individually.
In terms of micro staking, Red Chip Poker offers their users a Live $1/$2 Crash Course. The course training focuses on giving you the best tools possible to help you develop your skills to get the most out of every hand you play.
During this course, you can expect to learn:
Hand Reading & Range Building
 C-Betting
 Aggression
 Playing Out of Position
 Bet Sizing
 Auto-Profit Spots
 Exploitative Strategies
 Game Theory Optimal Strategies
 Pre-Flop & Post-Flop Planning
 Bluffing & Barreling
Micro stake players who purchase this course will benefit from 11 hours of video content from pro players like James Sweeney and Ed Miller for $39.95. Additionally, you can expect unlimited access to participate in the community forum, training videos, podcasts, and articles.
Ultimately, Red Chip Poker is an online resource that provides the help you need to get ahead of your competition.
5. BluffTheSpot
BluffTheSpot is a poker training website that consistently teaches new and experienced players how to win more money. It's an excellent resource for starting out or trying to improve your game with helpful videos that break down different hands and strategies.
Founded by MMASherdog, a well-known high-stakes No-Limit Texas Hold 'em winner, BluffTheSpot's mission is to build the ideal poker player. This player is solid and consistent but also has the capacity to capitalize on other players' flaws.
This is achieved through high-quality coaches who have all seen their success in the online poker scene. Each coach is an expert in their poker abilities, working together to provide the user with the ultimate training experience.
For micro stakes, I highly recommend looking at BluffTheSpot's Lab course, which promises to give players the edge over their opponents. This is achieved through a step-by-step plan that their top coaches have carefully designed. 
This course offers users unlimited access to the BluffTheSpot community – players and coaches alike. Additionally, you can expect a clear personal plan reflected through strategy videos, a personal coach in live webinars, and instant feedback. 
The BTS Lab course offers players:
Eight training videos each month.
Access to the community with motivated students and coaches.
A live webinar once a month where you'll be able to ask questions and gain knowledge.
Monthly bonus content.
Those micro stake players who opt for this course can expect to pay just $14.99 per month, making this an excellent resource for some very knowledgeable content!
Alternatively, BluffTheSpot offers its users a personalized coaching experience called Coaching For Profits (CFP). 
Coaching for Profits (CFP) is a training framework in which the person learns from elite professionals and coaches, who then receive a portion of the student's future earnings. As a result, the student may be confident that the coaches are invested in their growth.
Students at CFP who participate in micro stakes can expect:
Micro stakes group coaching 
Skype groups
Access to private forums, including a preflop bible, mindset series, and over 300 group coaching videos for micro stakes
However, they only accept a small number of students. So, this option is only available to micro stake players who take the game of poker seriously. To reflect this, the minimum contract is 12 months, and micro stake players are required to play on networks linked with BluffTheSpot.
6. 888poker
888poker is a leading online free poker site with hundreds, if not thousands, of players who regularly make it onto the leaderboards. As such, it attracts a lot of aspiring players who want to learn from the best. Making 888poker's website an excellent place for these players to improve their game.
The 888poker website allows players to participate in Texas Hold'Em, Omaha poker, Omaha Hi/Lo, and Seven Card Stud.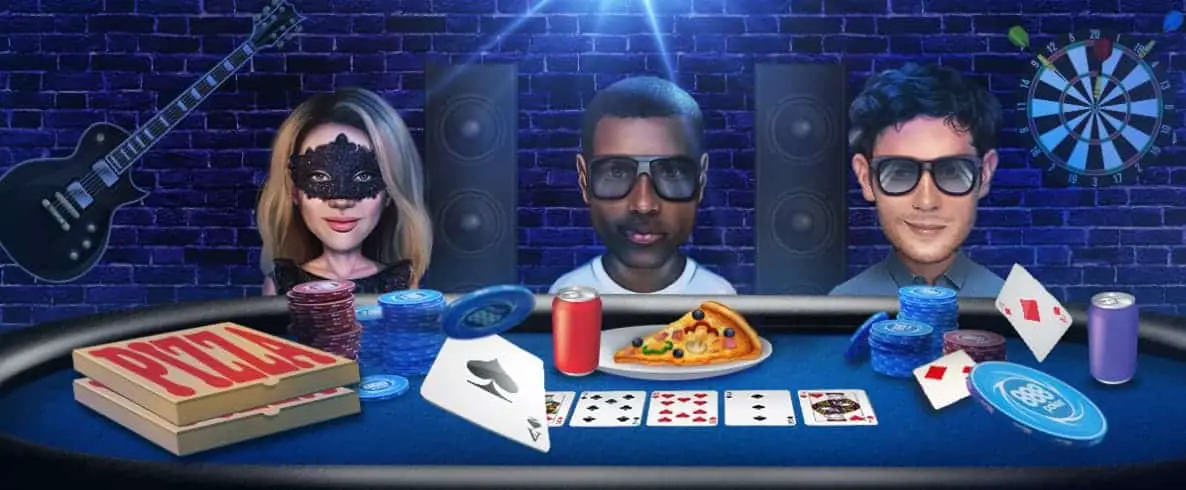 Additionally, users can find various instructional articles on different topics for all skill levels. Whether you're just starting and wanting to learn the basics or looking for tips on more advanced strategies, this site has you covered.
By hovering your mouse over the how-to-play section, you can access various information about poker, such as:
Poker strategy
Poker rules
Poker hands
What sets this site apart from other free options is the variety of people advising on it. Some of the most famous poker professionals in the world have contributed their time to help amateur micro stake players become better at the game.
This is most commonly done through 888poker's eMagazine section, which is full of helpful articles by many well-known poker authors. Additionally, they regularly release many basic and advanced training resources through the eMagazine platform. The magazine has a "Poker Guide" section which gives you step-by-step instructions on how you can learn valuable poker skills. 
7. Partypoker
If you're already a regular online poker player, you know that Partypoker is one of the best places to play. It's home to some of the biggest tournaments in the world, and it's a great place to meet fellow players who share your interests and passions. The site is also aesthetically pleasing, easy to navigate, and user-friendly.
However, apart from being an online poker paying platform, Partypoker offers some unique and free tips, training, and tricks for micro stake players. 
Under the blog section of the website, users can keep updated with the latest poker news and broaden their knowledge of the game through a variety of topics:
Strategy 
Bankroll management
Satellite tournament tips
Additionally, a micro stake player can access the rules of a fair amount of games that are otherwise difficult to find because they are regarded as new variants of original games. 
Therefore users will find training through Partypoker how-to-play category on the following games and their variants:
Texas Hold 'em
Short Deck Poker
Omaha
7 Card Stud
Training is crucial for micro stake poker players. Many online blogs and articles offer tips, such as this one, but there are not many resources for micro stakes. This may be because it's harder to profit from the small-stake games. However, with these tips from Partypoker, you can learn how to play poker with micro stakes and become successful.