Multi-table tournaments (MTTs) are very different from cash games and require various skill sets to succeed. During MTTs, you must know how to play well over an extended period. You should consider taking some time to train before playing tournaments on PokerStars or anywhere else.
Some of the best poker training sites for MTT tournaments include Upswing Poker, PokerCode, and PokerCoaching. These sites offer users both free and paid content. Other sites, like Bet and Beat, are entirely free and have many free tips and tricks for the MTT player.
Poker training sites are popping up all over the internet, and the industry is beginning to realize how big an impact training can have on your overall game. But despite this, many people still aren't sure what the best system is for them. In this article, I'll discuss different training sites for MTTs and explain why you need to take advantage of them.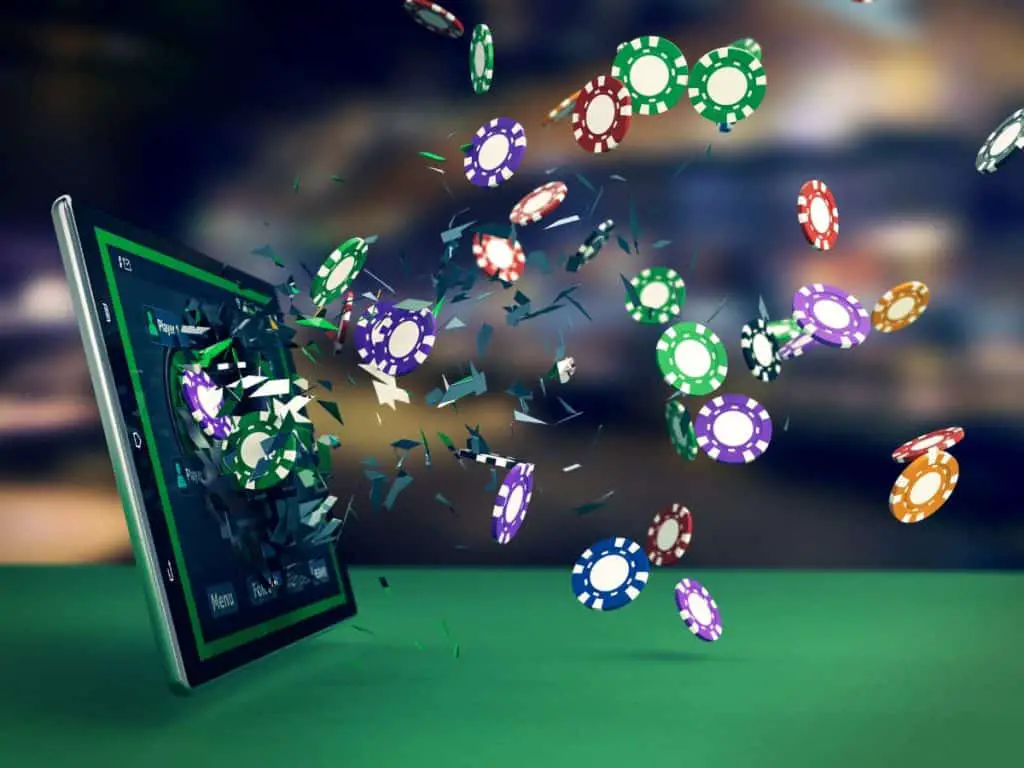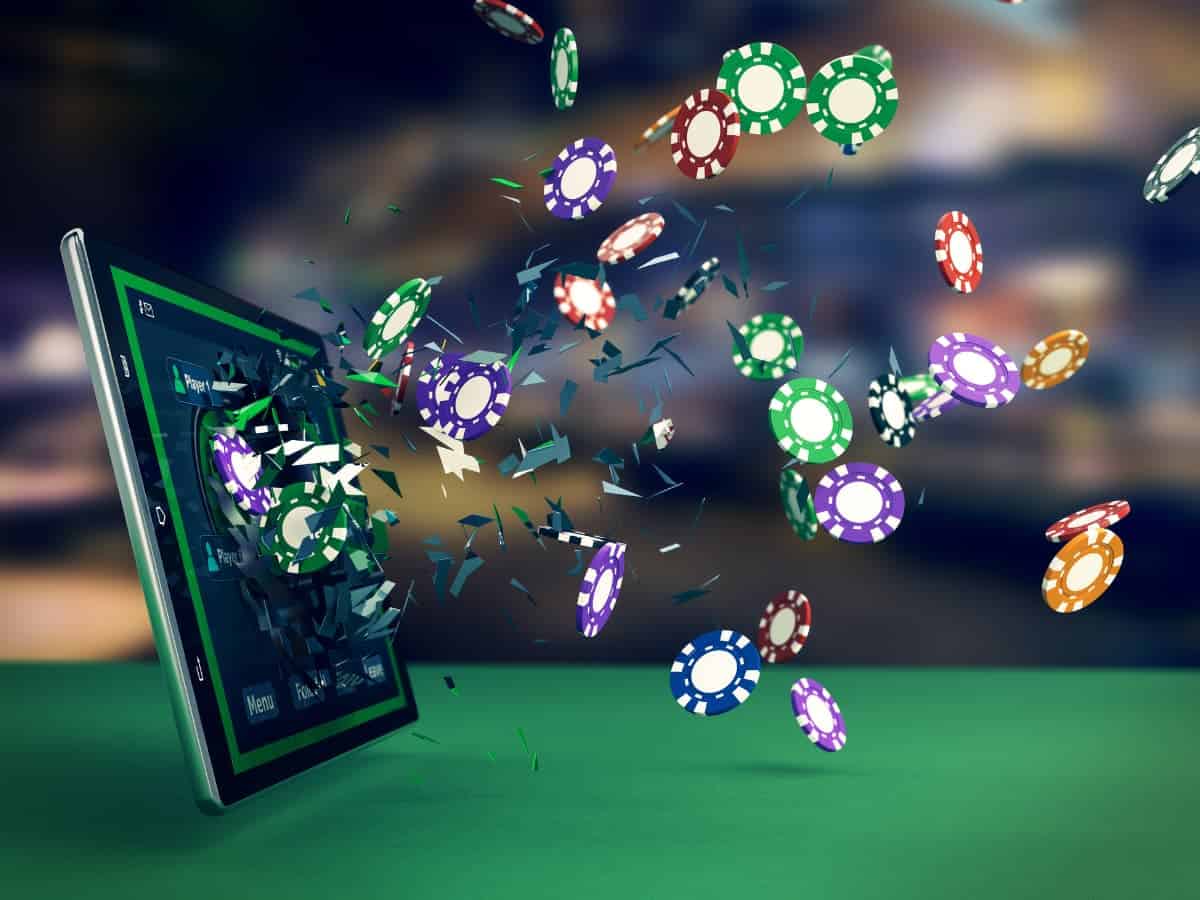 Stuck at micro stakes or not winning yet? I personally vetted the best poker micro stakes training sites that are good enough for you to start making your first 4 figure monthly earnings from poker. You can check out the article on this link.
1. Upswing Poker
Upswing Poker is a poker training website available to help players improve their skills and knowledge of the game. This website contains many poker tutorials, including videos and guides on different types of poker formats, strategies, the ranking system, and how to beat other players. 
Poker MTTs are among the most widespread online poker formats and have given rise to the popularity of poker in general. Therefore, Upswing Poker has tailor-made training courses for MTT players who seek to improve their game.
The course Winning Poker Tournaments was designed by Upswing Poker coach Nick Petrangelo – an American professional poker player who has seen much success throughout the game. Nick addresses the complexity of these tournaments and provides those enrolled with important notes on how to formulate a winning poker tournament strategy.
Considering the Winning Poker Tournaments course is designed by Nick Petrangelo, you can expect him to bring all of his expertise to the table, namely his mathematical, statistical, and scientific approach to MTT poker. This makes the course significantly in-depth and rich with valuable content, and if you're serious about winning MTTs, this course is for you. 
This course contains four modules which you'll be expected to engage thoroughly:
Introduction: This module provides an overview of how the best MTT players approach tournaments and how they think and use technology to improve their game.
Preflop: Here, you'll have access to Nick's mastersheet on how to approach preflop play. This sheet will give you access to over 200 charts and much more to help you with your preflop tournament game. 
Postflop: This module will assist you with many aspects of your post-flop game, including choosing the best combos, using block bets correctly, and much more. 
Play and explain: In this section, you'll benefit from access to hours of video coverage whereby Nick reviews actual hand histories and check-raising of the World Championship of Online Poker, which will help your overall game. 
You'll also have access to the Winning Poker Tournaments Facebook group, where you can ask any questions related to poker and be guided by Nick himself. At $999, this course is clearly for somebody who's serious about improving their MTT game.
Alternatively, Upswing Poker offers a High Stakes MTT Sessions course. Also led by Nick Petrangelo, this course is recommended for intermediate to advanced poker tournament players. The course is aimed at players seeking to further their skills in the MTT environment. 
This is a hands-on course – literally. Those enrolled can expect to be reviewing the hands played in actual tournaments. Taking a step away from the heavy theory that the Winning Poker Tournaments course offers, High Stakes Sessions includes:
Over 20 hours of video observation: Witness an elite pro compete in the best tournaments while describing his thinking and tactics.
Exclusive footage from MTTs: Often, the best way to learn is by watching and understanding. This course will give you access to all the most reputable MTT action.
Hand reviews that are concept focused: You'll be able to learn and become a master at multiway pots, blind vs. blind play, and ICM-based adjustments.
As stated previously, this course is not for the faint-hearted, and you should expect to be put through the works. For $999, the High Stakes Session course can drastically improve your MTT game, and you'll be blessed with some exclusive content too.
2. PokerCode
Fedor Holtz, a German professional poker player renowned for playing in high roller tournaments, has created his site PokerCode to share his poker strategies with the world. PokerCode is abundant with training resources for beginner, intermediate, and advanced players, and in this case, those seeking to master MTTs. 
The MTT course provided by PokerCode will take an in-depth look at Holtz's strategies, tactics, and various mental aspects of the game. Your MTT game will be assured to benefit as it provides all the necessary information in a simple and easy-to-understand format on what is an already complex topic. 
But that's not all. PokerCode's MTT Masterclass has gone a step further and introduced the ideas of not one but two high-caliber poker professionals. Accompanying Holtz is Matthias Eibinger, who also adds his concepts for MTTs into the course. 
The MTT Masterclass is made up of the following modules:
Getting started – preflop
Postflop
Start crushing it now
Igor's toy games
Behind the curtains work
The modules consist of videos broken up nicely into each relevant topic, making it easy to know where you are in the course. After each lesson, you'll be expected to take a quiz to test your learning. 
In terms of payment, PokerCode is a pretty sweet deal. You can sign up for a free membership in which you'll be able to access tons of content like top videos, public coaching, and a free Discord group. This in itself will be able to lend you valuable information on MTTs and help you improve your overall game tremendously. 
However, by purchasing a membership, of which there is one type, you'll have unlimited access to the entire MTT Masterclass and so much more. All the content available on PokerCode will be only one click away. You'll be able to learn as much as you want and access all the training videos, including monthly live coaching sessions. 
3. PokerCoaching
PokerCoaching is a website that aims to help people improve their skills in playing poker tournaments and cash games. These sections are not separate. Therefore, the courses available cover a vast range of topics. Nonetheless, the content on MTTs is well worth looking at, even if you have to do some fishing.
Although this may be the case, PokerCoaching has taken the structuring of its courses to another level. This site is popular for those who prefer a more organized approach to learning. However, students must be diligent because what they learn is ultimately up to them.
The classes section is where you'll find all sorts of information covering various topics, such as:
Preflop
Postflop
Specific hands
Adjustments
Technical
Finances
Specific hands
Hand reviews
Coaching webinars
Although it may feel like you've been dropped into the deep end initially, the website has an article titled 'Learning Paths' – which will guide you to the correct classes and videos to focus on for MTT training.
While you can sign up for free, opting for a premium membership is highly beneficial for MTT learners. Doing this gives you access to every live webinar, PokerCoaching community, bundles, and all available courses, including some MTT-specifics. 
This means you'll be able to access particular videos and pieces of information that target an area of your game you're looking to improve at a moment's notice. 
Ultimately, this training site is perfect for the beginner who is not yet entirely familiarised with the game of poker, cash games, and MTT tournaments. High-quality coaches are available to guide you every step of the way. 
4. Raise Your Edge
Raise Your Edge is a well-known poker training site focused primarily on MTTs. Therefore, Raise Your Edge is dedicated to bringing poker players the best and most effective training material to help them improve in MTTs.
The site is renowned for its Tournament Masterclass course, which contains all the information you need, and with a bit of learning and practice, you'll become a top MTT player. 
The head coach is Benjamin Rolle, who is well known as a competitive tournament poker player and has even won a World Championship of Online Poker – making him highly reputable and the perfect coach to further your MTT skills. 
In this course, you can select to partake in two ranks: Apprentice and Expert. This is an excellent addition because, while they both seek to address the various skills and abilities a player needs, each style is adapted to the player's skill level, making it easier to understand complex tasks for the apprentice and furthering the skill of the expert.
You can expect to find the following in this course:
Well-structured content that'll help you keep on track.
Lifetime access to over 50 hours of video content of in-depth poker training.
Over 200 ranges for different tournament situations. 
A preflop blueprint that'll help you design your own game plan to assist in decision-making.
Access to a VIP Discord channel.
The best part about this MTT Masterclass is that it never gets outdated. Videos are constantly being uploaded so that users can get the newest strategies and techniques available. This site is a prolific resource for updating and improving your tournament game.
The curriculum incudes: 
Preflop blueprint
Postflop mastery
Playing short-stacked
Independent Chip Model
Heads Up
High-stakes tournament reviews
Population analysis
Bonus videos.
For the Apprentice version, you'll be expected to pay $697, while the Expert costs around $1297. The differences between the two versions are based on the additional features available to each type of learner. 
Ultimately, Raise Your Edge is run by an experienced MTT player and coach and provides updated strategy, analysis, planning, and training for those who want to succeed in multi-table tournaments. 
5. PokerNerve
Founded by Kelvin Beattie, an Australian online poker player who'd been playing professionally for over 15 years, PokerNerve is a solely MTT-focused poker training site. 
Although it's one of the smaller training sites, it might be beneficial to start your training with a site primarily dedicated to MTTs to enhance your learning experience. Users can expect to have three options to choose from for MTT training.
Firstly, PokerNerve allows you to sign up for free. By doing so, you'll be able to access various articles, videos, their Facebook group, and poker league, all related to and providing valuable information about MTTs.
Alternatively, you can opt to go for the Road To Success course, which comes in two versions: 
Basic: While the basic package costs $139, it's more of an introduction to MTTs. Here you'll find over 20 lessons that'll equip you with the fundamentals to becoming a championship tournament winner. 
Premium: The premium package costs $690 and will take the beginner MTT player on a journey through the most advanced topics. This package turns a beginner into a pro through over 80 lessons.
Ultimately, depending on your selected package, this MTT training course will take you from a complete beginner to comprehending and employing the most advanced poker strategies. It's simple to subscribe to and well structured with excellent video content to help your MTT game improve.
6. Bet and Beat
If you have no interest in poker and have never tried it, the concept of free poker training sites can seem like a dirty word. 
But if you've been at it for a while, you know that there are many things to be said in favor of these sites. The main advantage is the sheer volume of content they offer, and Bet and Beat's section on MTT tournaments is no exception.
Bet and Beat is a site where you'll be able to find free training content that's specific to MTTs. The site covers several topics, including:
Basics and rules
MTT strategies
Strategies by periods
Strategies by stack size
Top MTT tips
Practicing patience
Exploiting tight players
Applying pressure with big stacks
Stealing the blinds
Being wary of C-betting too often.
This site has some insightful tips, including the most commonly made mistakes, that can benefit any level of player and raise their MTT game.
The best thing about this training site is that it's completely free. This makes it perfect for those who are short on a buck or two or would rather spend their money in tournaments than training. 
Ultimately, free online poker training is a great way to get a feel for the game, brush up, and improve your skills without spending anything. There are many resources out there, but you need the right one to meet all of your needs.